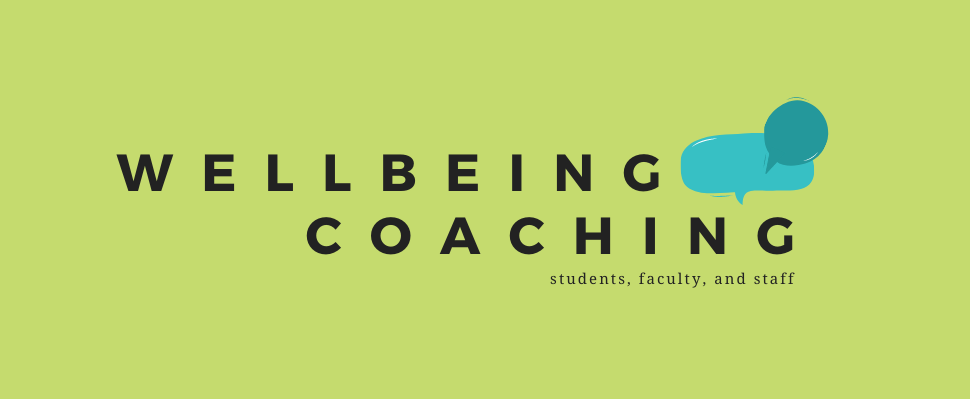 Wellbeing Coaching is a free service through the Office of Wellbeing that is available for students, faculty, and staff on the Reynolda campus.
---
What is Wellbeing Coaching?
Wellbeing Coaching is an evidence-based practice designed to help you reach your personal health and wellbeing goals. Health and wellbeing coaching is structured around the changes that you want to make in your life when you are ready to make them – you are empowered through this process to identify the life you want to be living and are not told by a coach what your life "should" look like.
Certified health coaches meet one on one with you to provide support and accountability to reach your health and wellbeing goals over a period of weeks together. Coaches apply strategies and practical skills as they partner with you to work through lifestyle challenges and to help you reach a quality of life that is meaningful, self-sustaining, healthy, and value-driven. If you're ready to make healthy, goal-directed changes in your life – Wellbeing Coaching is for you!
What types of goals can Wellbeing Coaching support?
Stress Management
Resiliency
Time Management
Sleep Hygiene
Chronic Disease Management
Self Care
Lifestyle Management
---
Program Structure
Traditional Coaching
The Office of Wellbeing is offering sessions for wellbeing coaching starting in September. Clients will meet with their coach for an initial session, and then bi-weekly for the semester, for a total of 5-7 sessions. Sessions will be scheduled directly with the coach and there is some flexibility to accommodate skipping a week or moving a session, if needed. Sessions will be 45-60 minutes long and will take place in-person or via zoom.
To register for traditional coaching, an initial session appointment can be made by selecting a coach below and then clicking the scheduling button linked below their background information. If none are available, start with a drop-in session.
Drop-In Coaching
We will be offering drop-in hours for client to find out more about what coaching has to offer, to talk through making a decision, set up a daily schedule, or to discuss other short-term goals. Drop-in coaching offers the opportunity to see what coaching is like as you look at situations from all angles and get a different perspective, without a longer-term commitment. You can choose to move to traditional coaching after a drop-in session, but it is not required.
| | | |
| --- | --- | --- |
| Tuesdays | 4 – 5:30pm (in-person) | Adriana Piekarewicz |
| Thursdays | 3 – 5pm (in-person) | Adriana Piekarewicz |
| Fridays | 11am – 12pm (in-person) | Michelle Ford |
In-person sessions take place in the Wellbeing Center, A321.
If you would like to meet outside of the available times linked above, please email wakewell@wfu.edu.
Meet our Wellbeing Coaches & Schedule a Session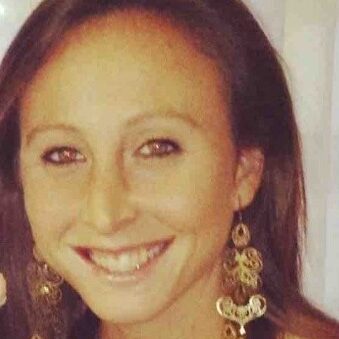 Adriana has always had a passion for health and fitness. However, her mission is to help others develop the strategies needed to reach the best versions of themselves. She wants to create a safe space for others to process their emotions and discover what they need to feel balanced, healthy, and fulfilled.
Adriana did her undergraduate studies at Duke University where she graduated with a B.A. degree in Psychology and a Markets and Management Certificate. Following her graduation, she decided to pursue her M.S degree in Sports Psychology from Florida State University, graduating with a published thesis in the spring of 2013.
Adriana has worked with athletes of all abilities, from youth athletes to Division 1 collegiate athletes, helping them achieve peak performance. Additionally, she works in the Office of Personal Career and Development where she works 1-on-1 with students, helping them edit and revise their resumes/cover letters to help them navigate the transition from college to career.
In her personal life, she experienced a multitude of obstacles and setbacks in the 4 years she spent training for her goal to qualify for the 2020 USA Olympic Trials in the marathon. These struggles provided her with a unique perspective of the difficulties that we all face in the pursuit of our dreams. Ultimately, when she did qualify and got to compete at the Olympic Trials, she realized that the journey is just as important as the destination.
While she is still training, her primary focus is to give back to the community and to help others achieve their hopes and dreams. She believes in the notion that each one of us has a unique potential and purpose, and with the use of strength-based inquiry, positive psychology, and smart-goal setting, she wants to help you discover what that purpose is.
Adriana's first language is Spanish and she is comfortable conducting sessions in Spanish, if preferred by the client.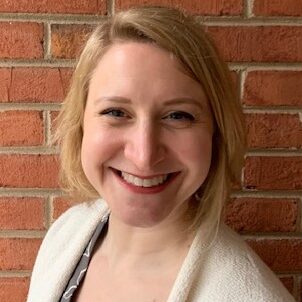 Ashley is a dedicated ally to those who decide that it's time for a change and are ready to take steps towards becoming a healthier, happier and more holistically well you. What's amazing about the coaching experience is the opportunity to engage in self-exploration and growth through a relationship that gives you support and holds you accountable for the changes you want to see in your life. Whether you come to coaching with a specific goal in mind or with a vague sense that it's time for a change, Ashley is here to meet you exactly where you are on your path and then move forward together towards a healthier and happier you.
Ashley's journey towards Wellbeing Coaching began early in college, where she fell in love with the study of psychology – specifically, with understanding how our thoughts, feelings, and behaviors develop and how they can change over time.
Ashley dedicated time as a student and professional over the last 15 years to understanding the science of behavior change and motivation, addiction, risky health behaviors in college students, personality and personality change, character development, post-traumatic growth, mindfulness and meditation, the mind-body connection, and resilience.
As a certified Health and Wellness Coach, Ashley first gets to know your experience and goals for change. In combination with her expansive background knowledge around the human condition and how to change our behaviors – you'll work together to develop the steps needed to reach your unique health and wellness goals.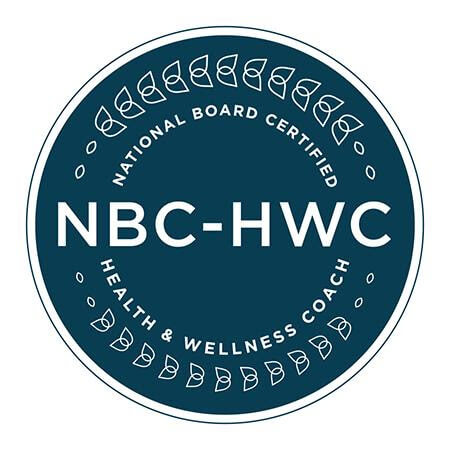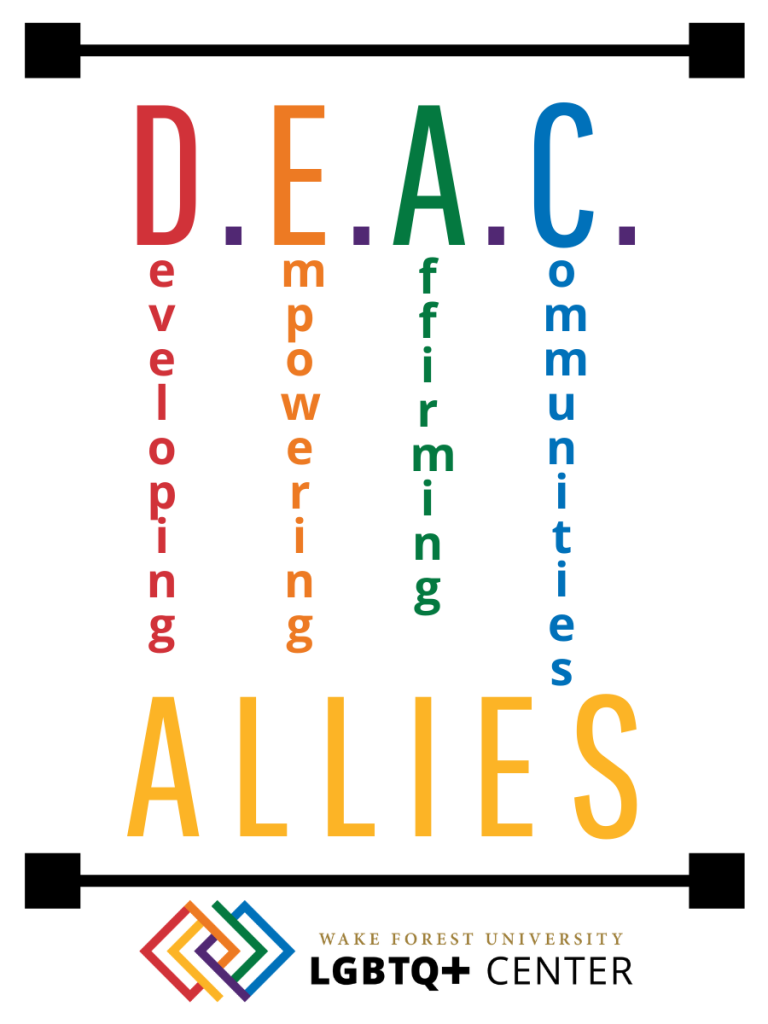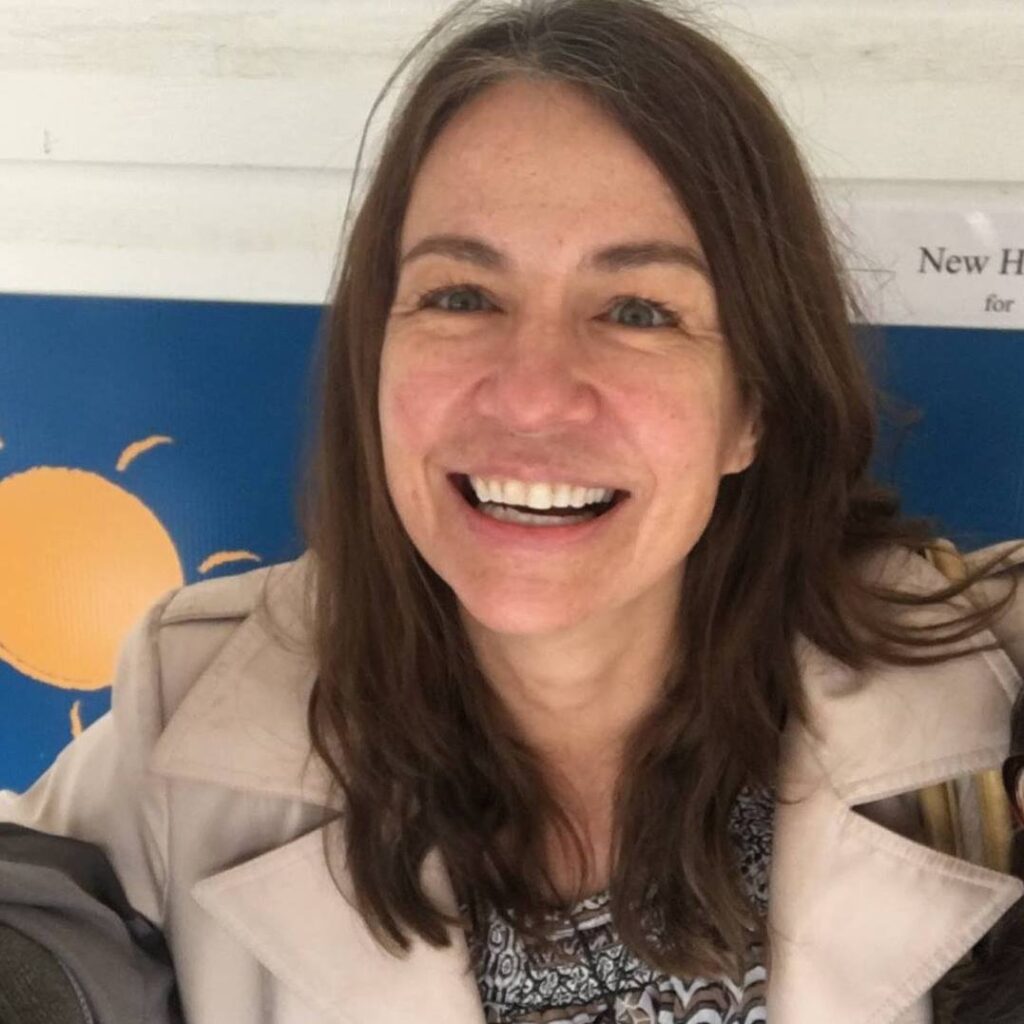 Karen Richardson Dunn is a certified health coach through Duke Integrative Medicine. She loves working with her clients to help them define their vision of a healthier, more joyful and fulfilling life, and achieving this vision through evidence-based behavioral-change models and compassionate presence. Whether you are simply looking to make lifestyle changes to improve your well-being, or struggling with loneliness, academic stress, conflict, substance use, social anxiety, or other challenges, Karen will meet you where you are to help find a path forward, or simply to listen.
Karen became fascinated with the question What is wellness, and wholeness? as she served as both a hospital and hospice chaplain. This journey deepened in her role as planning coordinator for WFU's Food, Health and Ecological Well-Being program, as she worked with cohorts of young leaders in attempting to define the intersections among these three categories to promote human and environmental thriving. From there, Karen served as associate director for a statewide nonprofit Health and Wholeness initiative to create more positive health outcomes in communities across North Carolina. While Karen, an ordained minister with the Congregational Church, believes that spirituality is an important aspect of wellness, she welcomes working with people of diverse or no formal faith backgrounds.
Karen is the mom of two fine sons, students at UNC-Chapel Hill and USC, and understands well the challenges faced by college students. She is also a proud Double Deacon, an environmental activist, an editor, writer, and journalist. Although a native of North Carolina, she has lived in New York City, Edisto Island and Charleston, SC, and Northumberland, England. Karen loves running, hiking, yoga, mindfulness meditation, reading, and Wordle! She looks forward to working alongside you in achieving your vision of wholeness.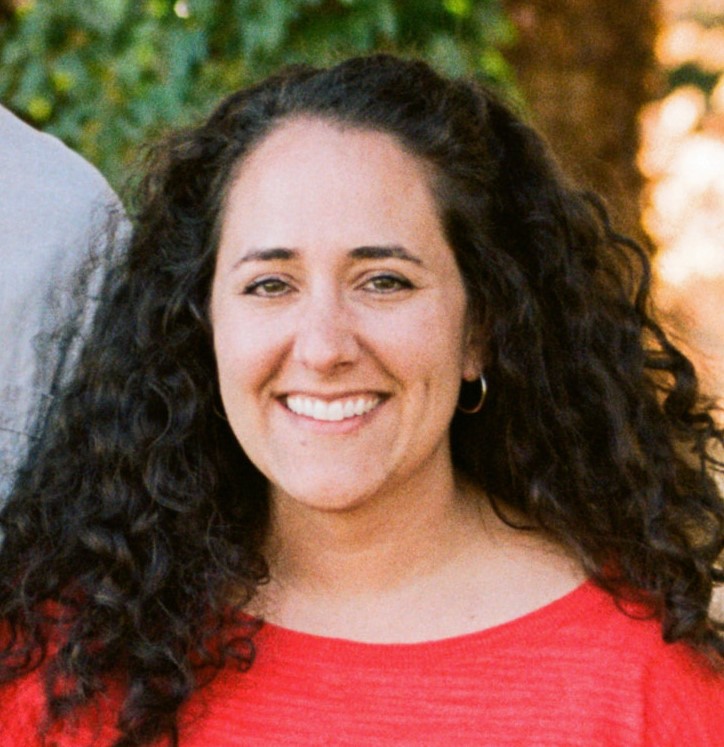 Michelle seeks to be an ally and partner to clients who want to make a change and improve their quality of life. She enjoys working with clients on a variety of topics and seeing them take steps to make sustainable lifestyle changes. She loves working with clients to seek progress over perfection in all aspects of their lives.
Michelle has always been interested in health and wellness and graduated from Wake Forest with a degree in Health & Exercise Science. After graduating, she worked in physical therapy and then in sales for a few years until she needed a lifestyle change. After returning to Wake on staff, Michelle found her niche working in the Office of Wellbeing. Through her work supporting the Wellbeing Coaching program, she discovered a passion for health and wellness coaching. She is excited to work with clients at the university and help them make progress on achieving their goals, managing stress, and finding fulfillment.
In her personal life, Michelle is a mother to young children and is passionate about supporting parents who are constantly juggling responsibilities. To support her own wellbeing, Michelle enjoys reading, taking walks, and traveling with her husband.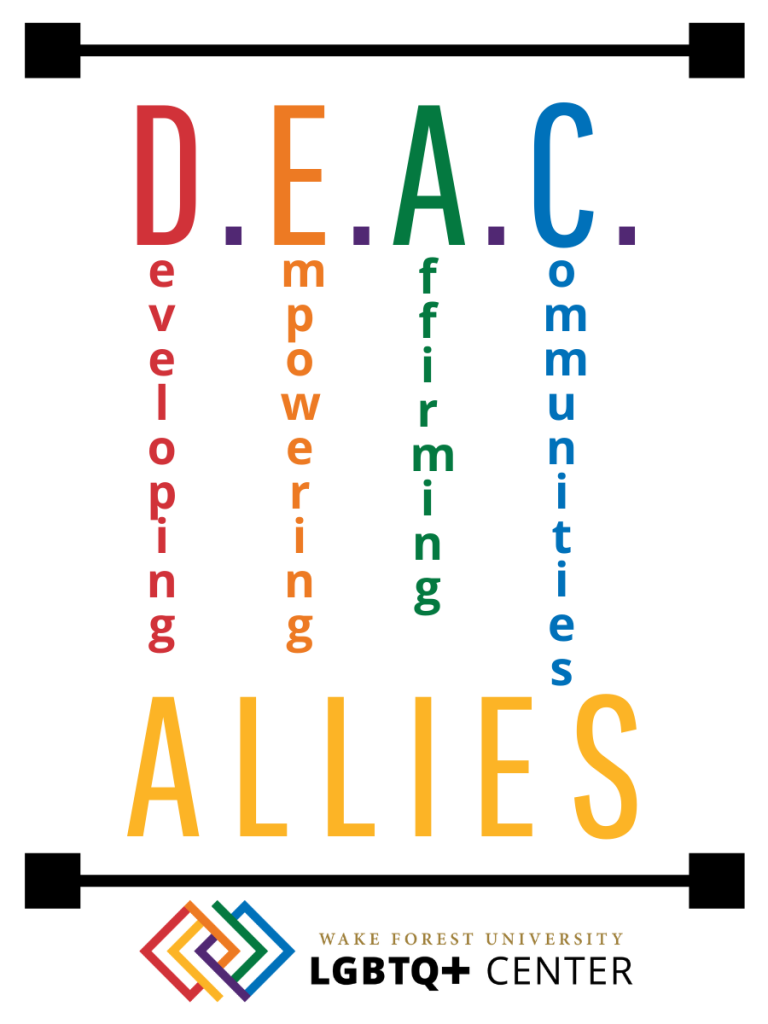 Drop-in and traditional sessions are open!
To make an appointment for traditional coaching, select a coach and click the scheduling button linked below their background information. If none are available, start with a drop-in session.
Do I want to see a coach or a counselor?
The differences between counseling and coaching can be confusing. Both options will work with you to empower and enable you to move forward to a more positive life experience. Both services ask for your input and perspective rather than giving advice and telling you what to do.
The main difference is based on where your focus needs to be in order to live fully present and able to wellbeing – either on healing or on growing to reach your full potential. If you have a wound, pain, or hurt that aches whenever anyone pokes it or that is invasive enough to affect your daily functioning, then counseling might be a better fit right now. Many people start with counseling and move to coaching as they heal mentally and emotionally. If you are focused on setting goals or changing your lifestyle in order to build healthier life patterns, then coaching might be a more appropriate starting point.
Wellbeing Coaching
Counseling
Goal is to help people wellbeing
Goal is to help people gain mental health
If you say, "I want/desire it to be better"
If you say, "I need it to function"
Focuses on changing behavior,
building strengths, and setting goals
Focuses on emotional and mental healing
Is about results and solutions
Is about solving problems
Deals with conscious awareness and goals
Often deals with underlying issues and
unconscious drives
A coach cannot act as a counselor
A counselor can also act as a life coach
Provides goal-setting and skill development
through collaborative conversations
Provides diagnosis and treatment
Focus on what the client wishes to transform
Focus on gaining insight
Private, not confidential
Confidential
For any additional questions regarding Wellbeing Coaching, please email wakewell@wfu.edu.