Our Staff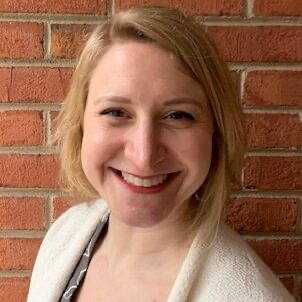 Ashley's journey to health and wellbeing promotion began early in college, where she fell in love with the study of psychology with questions like: How do our thoughts, feelings, and behaviors develop and change over time? How much control do we really have over our thoughts, feelings and behaviors, anyway? How can we be content with who we are and what we have in life while still striving to get better each day? How can we be best prepared for the hard parts of life and be sure to savor the good parts? What is good mental health?
Ashley dedicated time as a student, researcher, practitioner, and student affairs professional over the last 15 years to understanding the science of behavior change and motivation, addiction, risky health behaviors in college students, personality and personality change, character development, wellbeing in the workplace, post-traumatic growth, mindfulness and meditation, the mind-body connection, and resilience.
Ashley creates and manages initiatives and services for the entire Wake Forest community – students, faculty, and staff – to build resilience, to prioritize diversity, equity, and inclusion in all we do, to increase our daily, joyful movement, and to elevate wellbeing in our workplaces.
Ashley graduated from the College of Charleston's Honors College with a BS in Psychology and Wake Forest University's Master's in Experimental Psychology Program. She is a certified Health and Wellness Coach, Koru Mindfulness teacher, and Community Resiliency Model guide.

Marian provides strategic leadership for our health promotion portfolio which includes peer education initiatives, bystander intervention, Sleepin' Deacon Program and Signs of Stress. Marian brings 13 years of experience working in college student health promotion to our office. Prior to coming to Wake Forest, Marian served as the inaugural Bystander Intervention Specialist for The University of Texas at Austin (UT Austin). In this role, she managed their campus wide multi-issue bystander intervention initiative called BeVocal. The mission of BeVocal is to enhance bystanders' confidence and motivation to intervene in order to prevent and reduce harm. Prior to that role, she served for as the inaugural Suicide Prevention Coordinator for UT Austin where she worked with campus stakeholders and students to create the Be That One Suicide Prevention Program (Be That One), a program of the Longhorn Wellness Center. Be That One utilizes a public health approach to implement suicide prevention strategies by peer outreach, education, and support. During this time she also served as the instructor and adviser to the Mental Health Promotion Peer Education at UT Austin. Marian is the founder of the National College Student Suicide Prevention Listserv. She is currently serving as the NASPA Region III Knowledge Chair for Wellness and Health Promotion. Marian is passionate about empowering students to wellbeing both inside and outside of the classroom. For self-care Marian enjoys spending time with her family and friends, spending time outside, and exploring local coffee shops.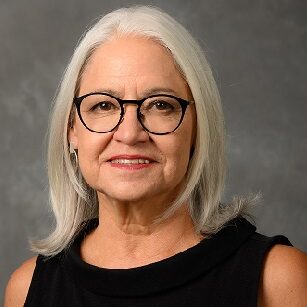 Tomma Guastaferro joined the Office of Wellbeing in 2015, bringing with her 11 years of experience in administrative support. Tomma's role includes assisting the Director in managing the day-to-day operations of the Office of Wellbeing, budget reporting, and coordinating and implementing programs and workshops. Prior to joining the Office of Wellbeing, Tomma was the Coordinator for the Professional Development Center (PDC). The PDC is a collective resource between the Human Resources Department and the Office of the Provost. Tomma's work included marketing, conference registration, and organizing classes and workshop series focusing on health and wellbeing. In the fall of 2009, Tomma was instrumental in the implementation of the Gatekeepers program, which emphasizes the value of diversity, inclusion, and the understanding of cultural similarities, differences, and perceptions.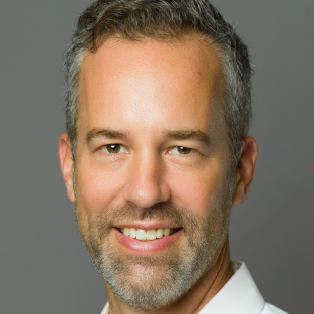 Peter Rives is the Associate Director of Wellbeing. Upon graduating from Wake Forest with a major in Psychology in 1998, Peter attended the University of Delaware where he completed 3 years of doctoral study in Social Psychology as well as undergraduate teaching and research. He completed a Master's in Social Work at the University of North Carolina at Chapel Hill in 2022 with specializations in Substance Use and Addictions as well as Integrated Care. In 2001 Peter began work in community-based public mental health, substance use and intellectual/developmental disabilities services. Over the next 15 years Peter developed as a leader and expert in evidence-based program development, implementation and management within the North Carolina public behavioral health and healthcare systems. Peter has recognized expertise in and has served as a consultant and presenter in the area integrated healthcare. He also has a passion for Motivational Interviewing (MI) and is a member of the Motivational Interviewing Network of Trainers (MINT). Peter was recognized in 2013 as one of the "Top 40 Under 40 Business Leaders" by the Business Journal and completed a Jim Bernstein Rural Healthcare Leadership Fellowship in 2014 at the Foundation for Health Leadership and Innovation.
At Wake Forest, Peter leads the campus-wide alcohol and other drug (AOD) prevention efforts in collaboration with students and campus and community partners. He serves as chair of the Alcohol and Other Drug Coalition, an interdisciplinary workgroup with 40 members including students, faculty, and staff with 4 active sub-committees meeting monthly. Peter also oversees the AOD intervention programs for students referred by both medical services and conduct as well as for self-referrals and coordinates recovery supports on campus for students in long-term recovery from drugs and alcohol.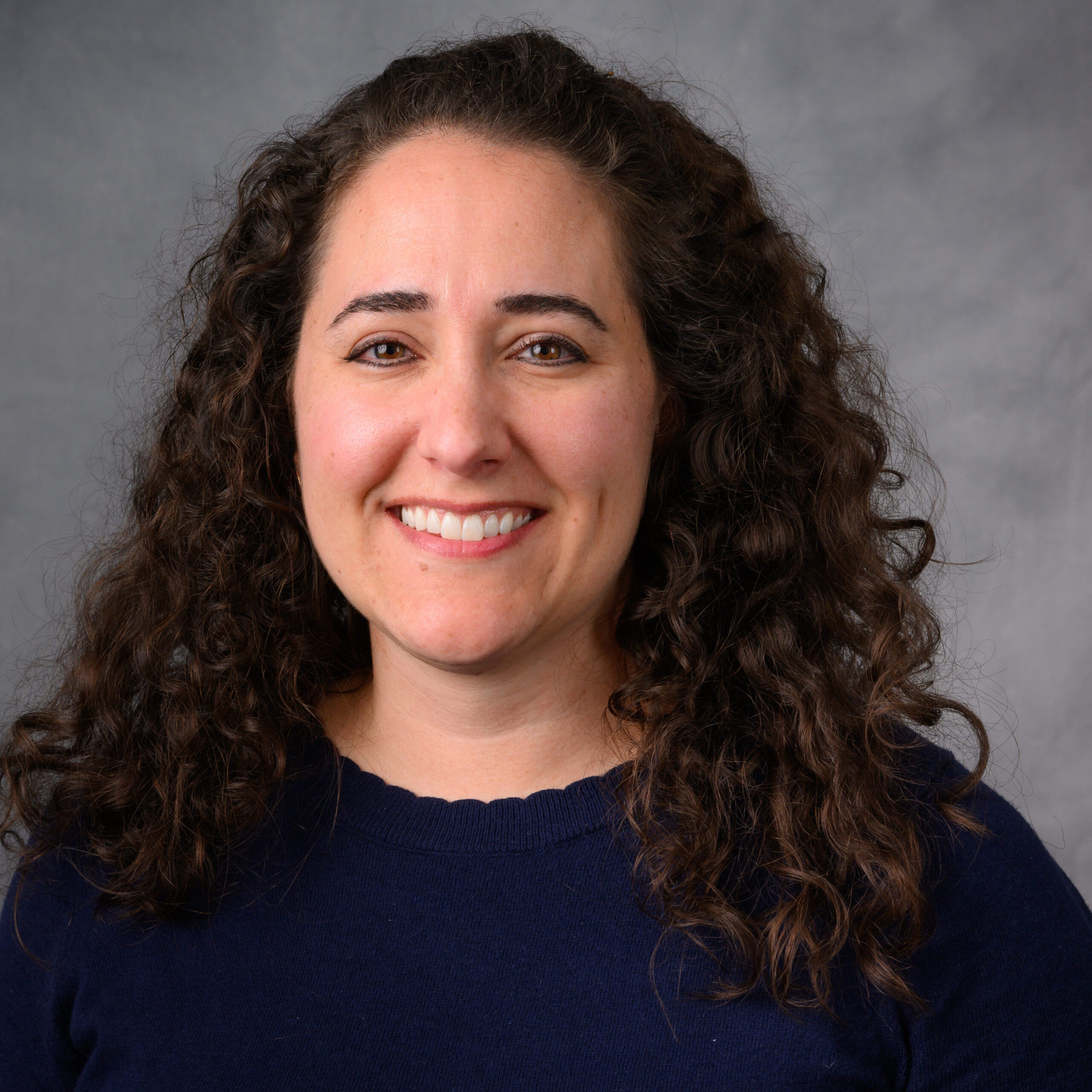 Michelle is the Program Coordinator and a Wellbeing Coach in the Office of Wellbeing. She manages the day to day operation of the wellbeing coaching and nutrition counseling services. Michelle graduated from Wake Forest in 2010 with a degree in Health and Exercise Science. Shen went on to work as a physical therapy technician and then in sales where she honed her customer services skills. She returned to Wake Forest in 2017 and joined the Office of Wellbeing in late 2018. Michelle enjoys connecting people with the services they need to enhance their overall wellbeing and is excited to be a part of providing that to the Wake Forest community.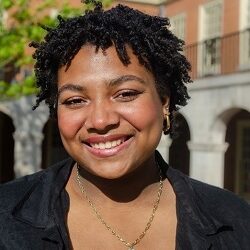 Bea Pearson has resided up and down the East Coast but will always call New Jersey home. She recently graduated from Wake Forest summa cum laude with a degree in History, American Ethnic Studies, and Politics and International Affairs. Bea enjoys any opportunity to crack open a work of historical fiction or pick up a writing pen. Wake Forest has been fallow ground for the development of her passions, strengthening of skills, and a vibrant community making it an easy choice to remain for one more year.
As an undergraduate Bea spent the last four years running from Tribble to Target and back again, fighting for a more equitable Wake Forest in all the chaos. Amongst other activities, she produced programming for the Women's Center; hosted speakouts on Tribble Courtyard; produced research in the History Department–all carefully designed to make advocacy the centerpiece of her Wake Forest tenure.
Throughout this work, wellbeing has been a goal and a central focus of her work and world, as Bea works to practice an ethic of care. In this vein, outside of campus, but with pro humanitate in mind, she researched and wrote for institutions like the Wake Forest Historical Museum and the Smithsonian National Museum of American History on topics of enslavement, agency, and Black Feminism.
Bea can't wait to help usher in Dr. Shea Kidd-Brown's first year as Vice President of Campus Life as her fellow for the 2022-2023 school year and serve alongside the staff of the Office of Wellbeing.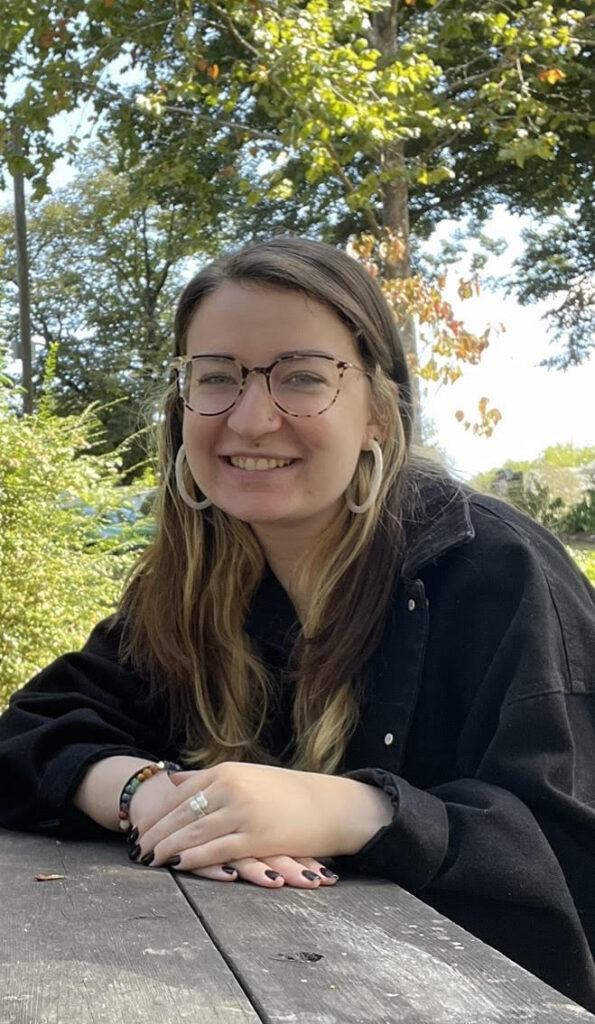 Hannah Dean, MSW, serves as the inaugural Interpersonal Violence Prevention Coordinator for the Office of Wellbeing. Hannah's role includes working campus-wide to implement an evidence-based, trauma-informed prevention program that addresses and strives to prevent violence on campus. Hannah manages the bystander intervention programming on campus, as well as, health education initiatives related to interpersonal violence. She also partners with the Safe Office to create and facilitate training on consent, healthy relationships, boundaries, and more. Hannah completed her Master's in Social Work at the University of North Carolina at Charlotte. During that time she interned with a local domestic violence and sexual assault crisis center serving as a Victim Advocate, as well as, working at the North Carolina Coalition Against Sexual Assault. It was here that she deepened her passion for prevention work. Outside of work, you can find Hannah exploring the outdoors, volunteering, or hanging out with her two cats.