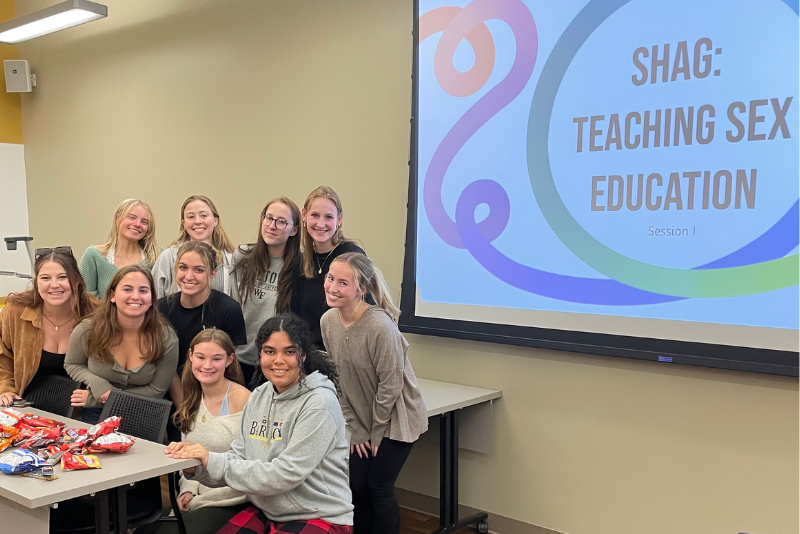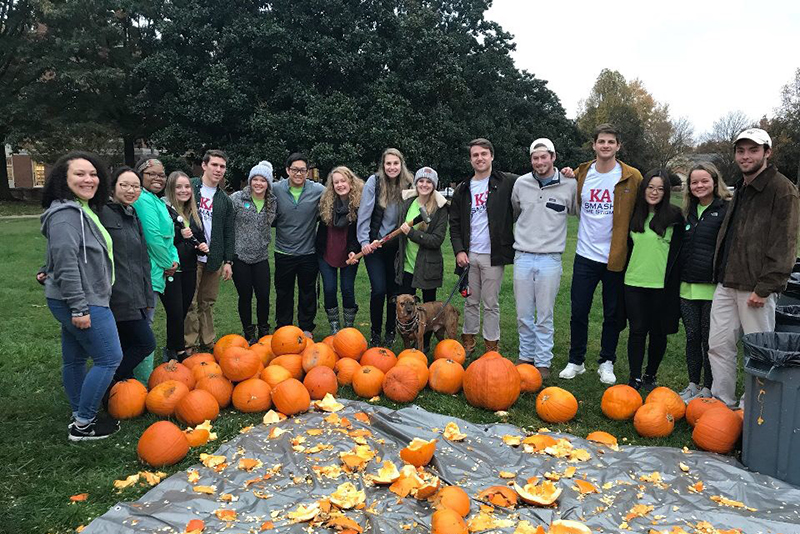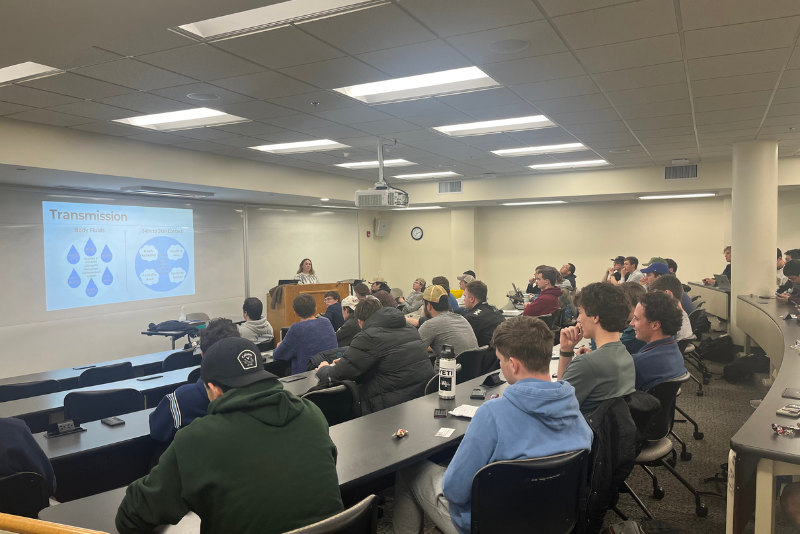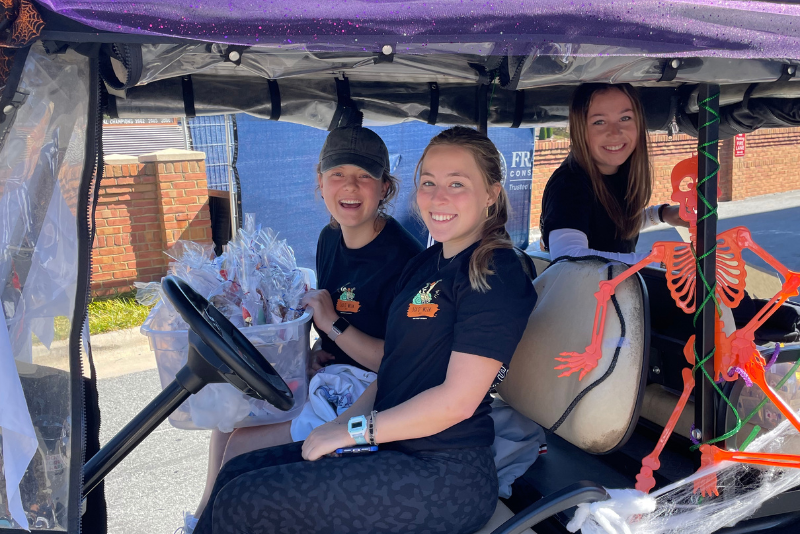 Overview
Peer Educators are highly knowledgeable, well-resourced students who teach, guide, and promote health and wellbeing at Wake Forest University. With support from the University Counseling Center and Safe Office, The Office of Wellbeing, serves as the center for peer education on campus. Below is a list of all the peer education groups housed within the Office of Wellbeing along with information on how to get involved.
---
The Sexual Health Ambassador Group (SHAG) is changing the way we talk about sex around campus. SHAG is a peer education group dedicated to promoting inclusive sexual health information and distributing safer sex supplies. There are a number of ways to get involved. They include: planning the annual Sex Week at Wake Forest, distributing safer sex supplies through Safer Sex Express, providing educational presentations for student organizations around campus, and creating marketing materials to promote sexual health education and resources. Fall 2023 meeting times are bi-weekly on Wednesdays at 5pm. Interested? Fill out this Interest Form or send an email to Marian at trattnm@wfu.edu to get connected to this group.
The Body Project is a peer group-based intervention that provides a forum for college aged women to confront unrealistic appearance ideals and develop healthy body image and self-image. Regular meeting times are still being planned for this semester. Interested? Send an email to Marian Trattner at trattnm@wfu.edu to get connected to this group.
Mental Health Ambassadors will officially launch in Spring 2024 as a peer education group focused on supporting the mental health of Wake Forest students through various programs and campaigns, including supporting the We Are Wake campaign and collaborating with Student Government during Mental Health Week. Contact Ashley Hawkins Parham at hawkinaa@wfu.edu for more information.
Formerly SAPSA and SOCs, ALIVE embraces its roots with an emphasis on inspiring action. ALIVE is a peer education group focused on preventing interpersonal violence such as dating violence, sexual harassment, sexual assault, and stalking through programming and education on healthy relationships, consent education, policy change, and more. This group is grounded in advocacy and is survivor-centered. Are you interested in being a part of building this group? Contact Hannah Dean at deanh@wfu.edu for more information.
Wellbeing Ambassadors are a new functional group of paraprofessional paid peer educators who are cross-trained in multiple health and wellbeing issues areas that commonly impact college students with the expectation that they join a standing peer education group. Each semester, they commit to 10 hours of peer education work by co-facilitating a minimum number of workshops for their peers and contributing to peer education signature programs within the Health and Wellbeing Team of Campus Life.
Wellbeing Ambassadors provide the following health education workshops to students:
CARE 101 – a mental health workshop
WE Ask – a suicide prevention workshop
Sexual Health
Interpersonal Violence Prevention
Alcohol and Other Substances
Bystander Intervention
Interested in becoming a Wellbeing Ambassador? Learn more and complete an interest form here.
Benefits of Being a WFU Peer Educator
Make a difference in the health and wellbeing of the WFU campus community through purposeful educational and advocacy efforts
Become a Nationally Certified Peer Educator through NASPA BACCHUS Initiatives
Access to funding to host programs and events
Engage in specialty trainings:

8 Dimensions of Wellbeing
Stress Management
Healthy Relationships
Sexual health
Resilience & Self-compassion
TIPS – Training for Intervention Procedures

Increase leadership and professional development:

Leading engaging presentations
Public speaking skills
Resume development
Program planning and development
Health promotion, education, and advocacy
If you are interested in learning more about the WFU Certified Peer Educator program, please contact the Program Advisor, Marian Trattner at trattnm@wfu.edu