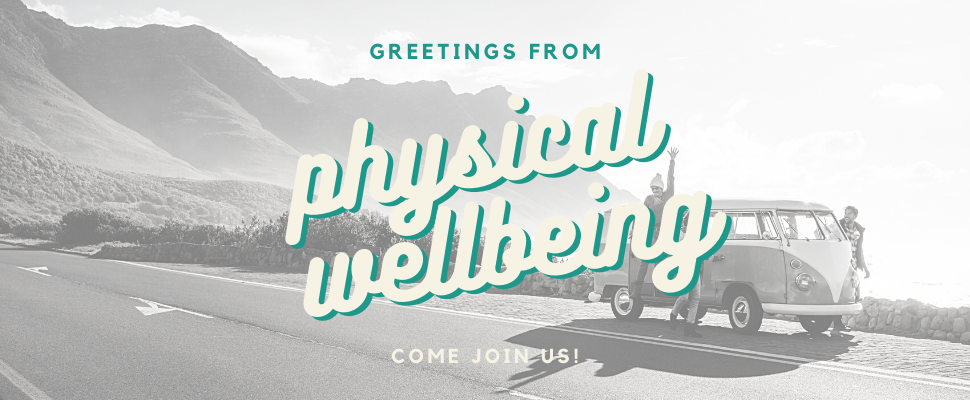 Physical wellbeing
Physical Wellbeing melds our needs for responsible consumption, activity, and rest-driven renewal. Think of it as the intersection of nutrition, diligence, and decompression.
---
Your Physical Wellbeing
With classes, study time, social and extracurricular obligations nipping at your heels, getting movement in can often seem challenging. However, you CAN find a way to take care of your physical wellbeing that works for you.
Research on several campuses indicates that those who work out regularly get better grades than those who aren't as committed to fitness. Among general health benefits, exercise helps the body fend off illness, mitigates stress, and may even clear up skin problems.
So how can you do it? Commit to a schedule that works for you. If you've planned for it, it's more likely to happen. Bringing a friend or trying a new activity can help you stay motivated.
Physical wellbeing practices
Find a form of movement that makes you feel good.
Try to move with a friend!
Check out the Pit's performance dining plate.
Keep a movement journal to log what form of movement you did and how you felt.
Check in with your body and listen to what it says: move, rest, eat, sleep?
On-campus resources
Campus Recreation
Office of Wellbeing
Embodied Wake
---
Tools that can help with physical wellbeing