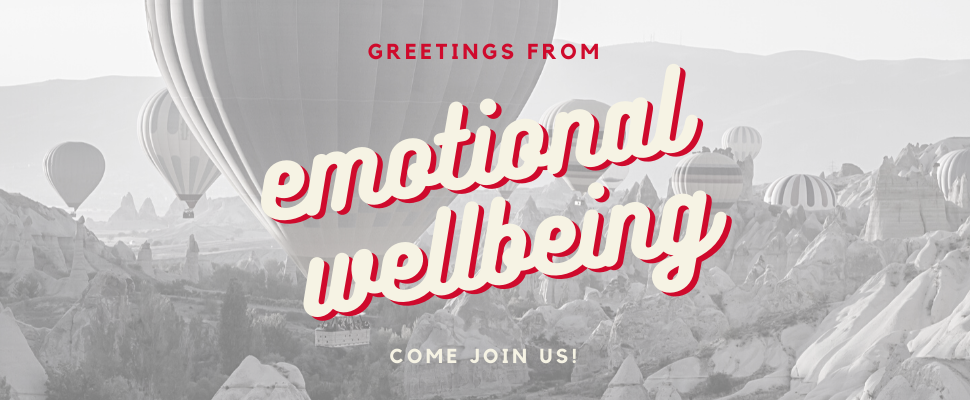 Emotional wellbeing
We are emotionally well when we know our pressure points and how to adapt to them. Handling life's ups and downs is more manageable when we've learned to accept that they happen. Oftentimes, we can make preemptive strikes against them by knowing whom and when to ask for help.
---
Your Emotional Wellbeing
Emotional Wellbeing isn't arriving at a place of perfection; it's about progressively learning how you work, and healthy ways to navigate your life. The most important message to remember, but often a hard one to implement: Asking for help is a sign of strength.
Left alone, mental health issues don't just go away. Other signs you may be struggling with emotional wellbeing are poor sleep, not being able to pinpoint your stressors, or not being able to identify healthy ways to cope.
Emotional wellbeing practices
Value yourself and your time. Avoid negative self-criticism; take time for hobbies and develop new ones.
Move often and practice mindful eating.
Develop a support network of friends whose advice you trust.
Learn stress-management techniques.
On-campus resources
University Counseling Center
Body AWAKE body-acceptance program
Book a counseling appointment 336-758-5273
Office of the Chaplain
LGBTQ+ Center
Office of Wellbeing
---
Tools that can help with emotional wellbeing